– Story by Christiana Roussel, Birmingham Home & Garden –
– IG handles: @christiana.roussel & @birminghamhomeandgarden –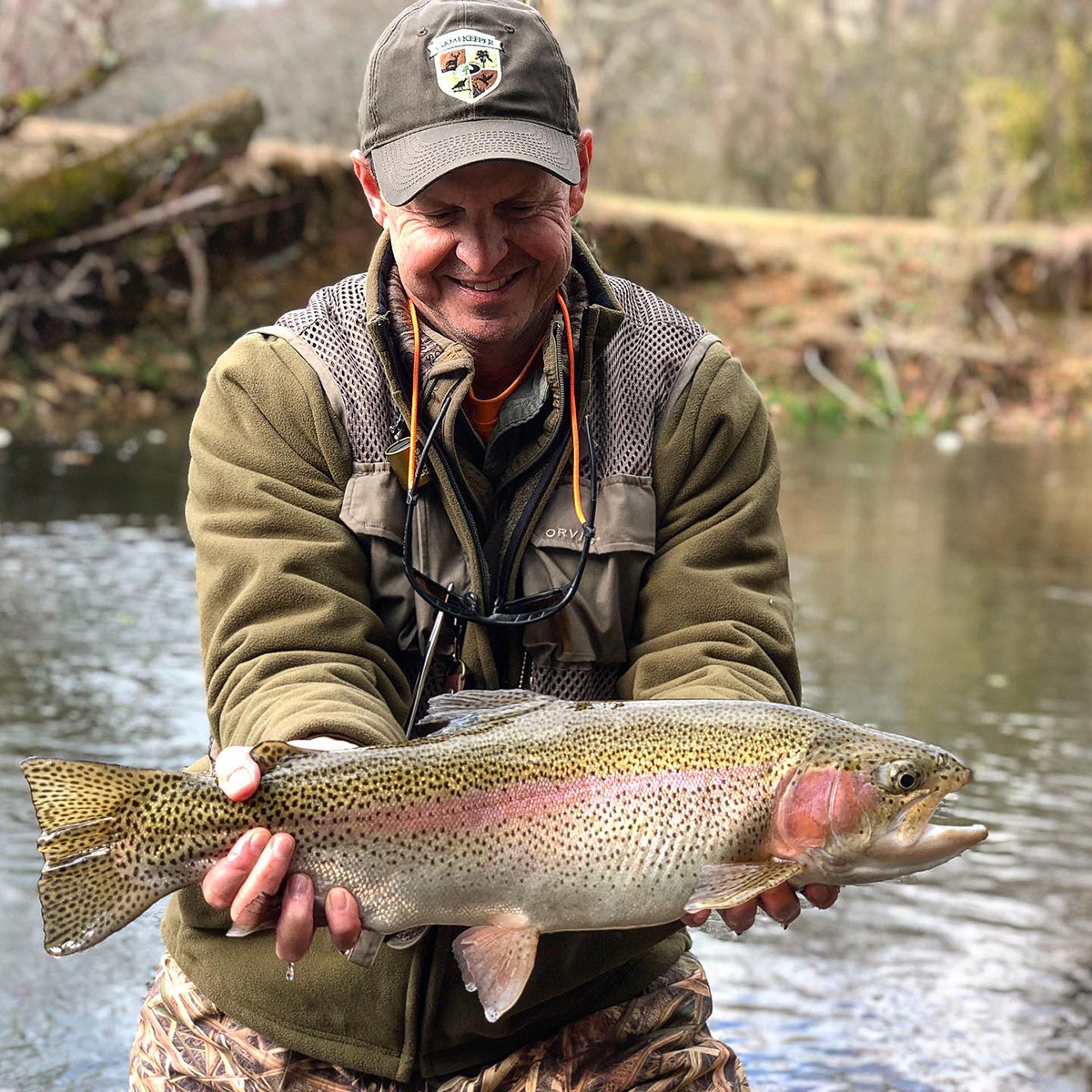 Nestled in Habersham County in Northeast Georgia's Appalachian Mountains lies the picturesque Soque River, a fly-fishing heaven here on earth. For nearly 30 miles, the river wends its way through mostly privately-owned properties, with owners who view stewardship of their largesse as both a privilege and duty. Anglers from across the globe come to try their hand at reeling in trophy-size rainbows and browns.
Getting There
Less than a two-hour drive north of Atlanta, the Soque River offers an easy weekend (or mid-week!) getaway.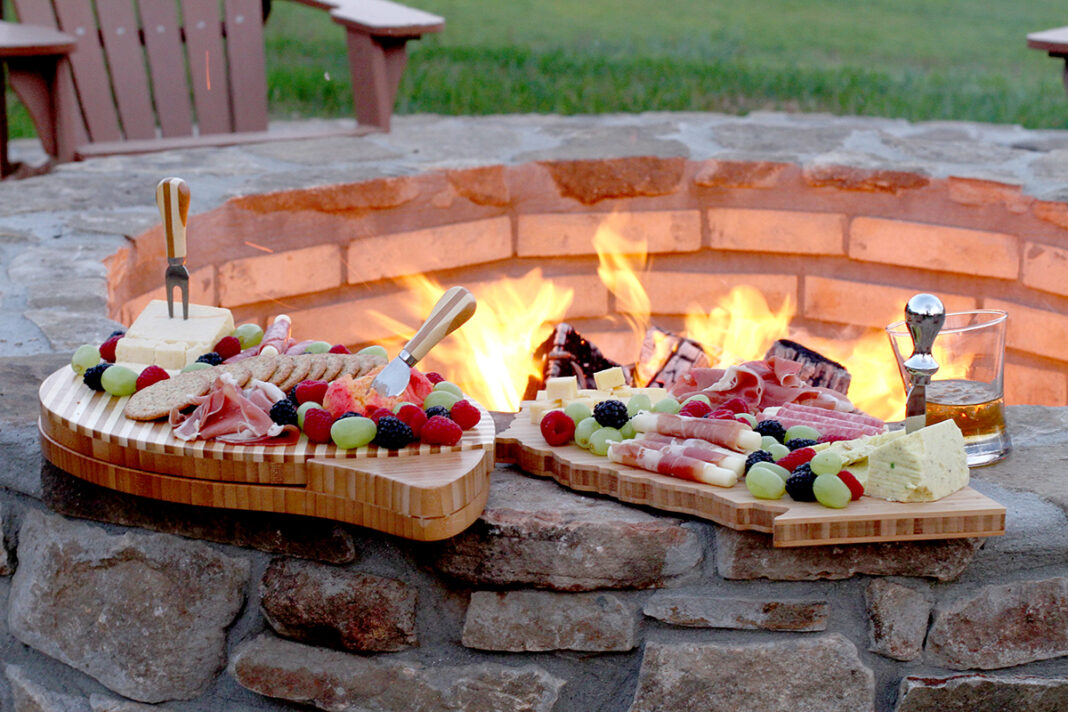 What to Expect
The Headwaters on the Soque is where this coveted stretch of mountain-laurel-lined waters begins. Owned by Mark Lovell, his grandfather first staked his claim here, while his father went on to add 650 more acres. The property's original two-story lodge has been renovated and updated, creating a simple and cozy place to swap fish tales, large and small, while overlooking a deep valley below—the water almost in lulling earshot.
A few years ago, Mark engaged the services of John Burrell's High Adventure Company, known for their professionalism in guiding outdoor sporting adventures in the United States and around the world. In years past, guests may have been mostly men, but numbers have shifted somewhat to reflect almost 40% women. As John says, "Everyone seems to enjoy it. If you can learn a simple roll cast, you can catch the fish of a lifetime."
Much of what makes this area so unique is that only ¾ mile of this entire stretch of trout-laden water has public access. "The rest is private and managed to the nines," John says. "Everybody takes care of the resources." And that is as it should be; after all, this is why you are here—for the epic fishing and to create memories that will last a lifetime.
At Your Service
As guests of any High Adventure Company property can attest, the food and service are exemplary. Many of the company's staff members come from the Horst Schulze School of Hospitality Management at Auburn University. John and his team are happy to provide a private chef for your getaway, or—if you prefer—they will gladly stock the kitchen with anything you need to cook and entertain for any size group.
Finally, it goes without saying that the bar is robust and well-stocked even before you arrive, making that post-prandial fireside chat and the fish tales that ensue the best parts of your stay.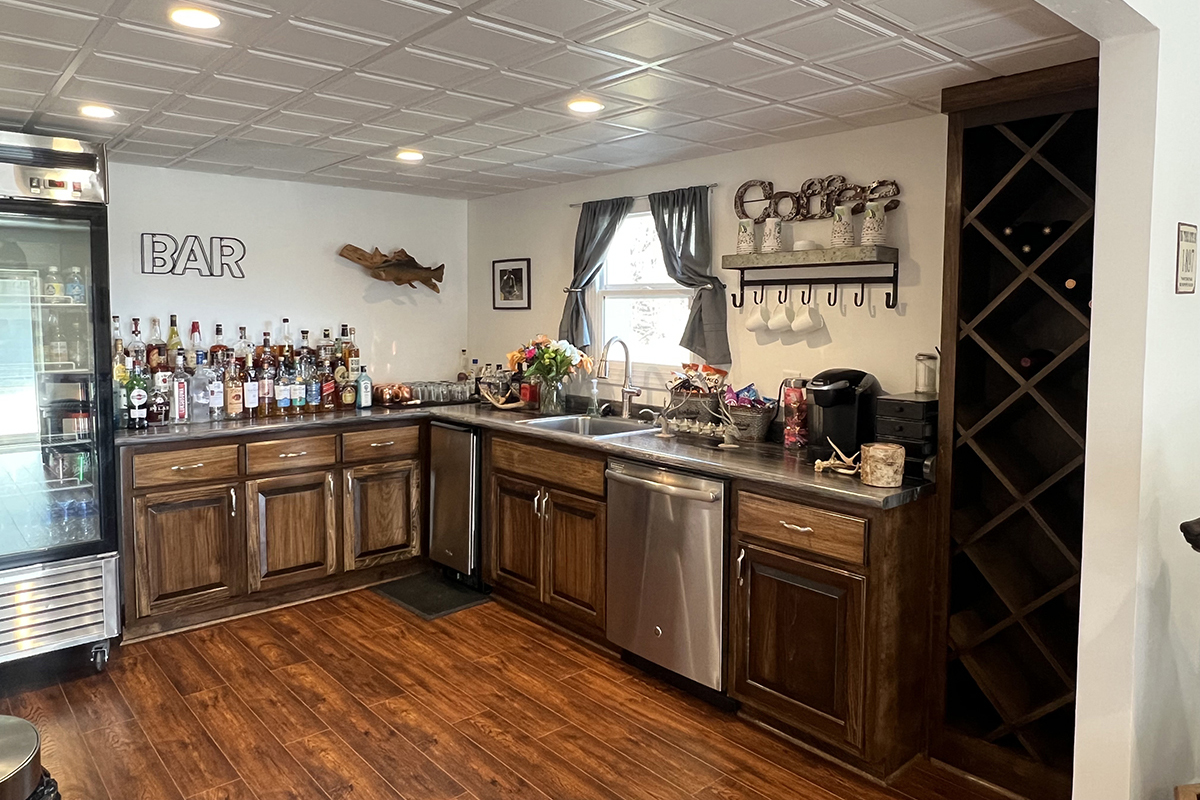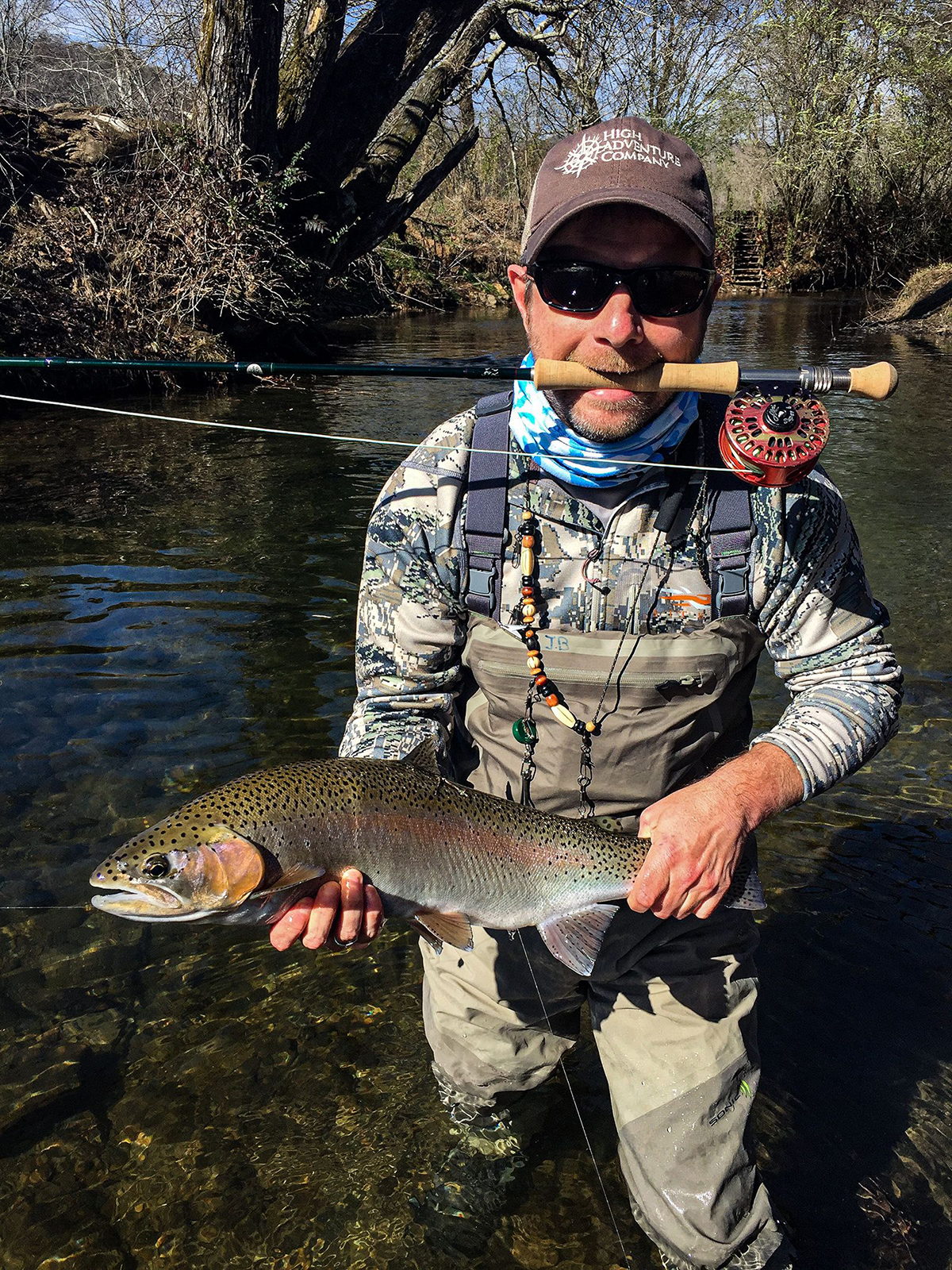 To see the full article in Birmingham Home & Garden, visit the link below: